👋🏻 Hey everyone!
Do you know? Deepavali is a festival of lights and it is one of the major cultural festivals in Singapore. It is also a celebration which marks the triumph of good over evil. This is also a time where Hindu families in Singapore and all across the world decorate their homes into beacons of light, have gift exchanges, share feasts together and perform pooja (prayers) to deities.
While decorating their homes, families will come together to make Rangoli (which is a colorful picture created out of flour, rice or flower petals in a geometric pattern, a floral shape or a detailed depiction of animals or nature) in front of their doorway. This is to usher deities into their homes so they can bless the household for the year ahead.
For this Deepavali, I have found a quilter's design which is inspired by this very special festival! It is a quilt design which features a design similar to a Rangoli design accompanied with a geometric pattern of lights.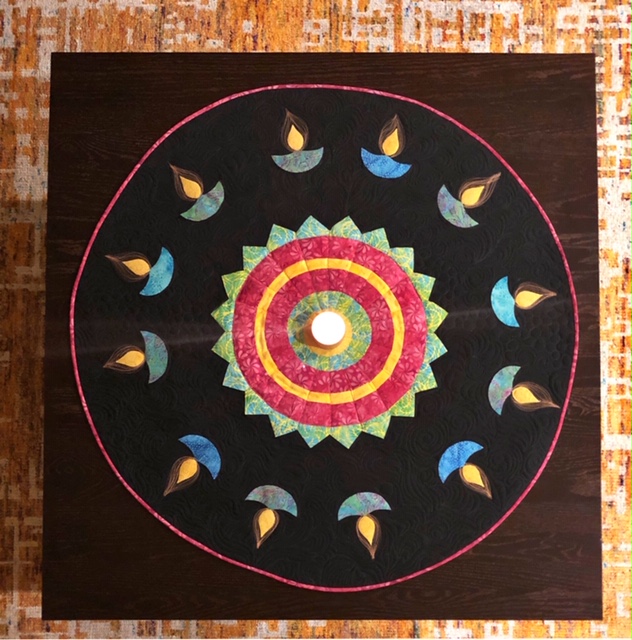 You can click on the link here to view the project. Alternatively, I think doing a similar design on an embroidery hoop would also be a pretty art piece to gift to your Hindu friends who celebrate this festival too!
Finally, SMH Craft wishes a Happy Deepavali to you!
Meanwhile, stay safe and happy sewing! 🧵💕
Image Credits:
Diwali Quilt Design by

StoriedQuilts