?? Hey everyone!
Do you know what are Liberty Fabrics? Don't worry, at the end of this blog post you will know a little about Liberty Fabrics!
Liberty Fabrics was started by an Englishman named Arthur Lasenby Liberty – a man who planned for a London emporium filled with luxuries and fabrics from distant lands. His dream initially was to dock a ship with such luxurious goods in the city streets. In 1875, Arthur took a loan from his future father-in-law and started his dream in a building on Regent Street London.
Liberty London, also known as Liberty of London, started experimenting with cotton lawn fabrics in the late 1890s. Liberty's cotton buyer William Hayes Dorell helped to establish a new Liberty signature named Tana Lawn cotton in early 1930s. Liberty Tana Lawn is a fabric built by an obsession, grown and evolved with each new technological development and artistic movement and fine-tuned by generations of Liberty experts. Tana Lawn was named after Lake Tana in Ethiopia where the origin of its unique long-staple cotton fibers originated. They are best suited for making garments like summer dresses or clothing pieces more suited for the warmer climate as it is made of 100% cotton. Other uses would be for decorating homewares or accessories, making statement fashion pieces or for quilting purposes.
Liberty Fabrics has an extensive print archive of 50,000 prints where these artworks are all painted and drawn by hand and these art prints can range from Art Noveau, ditsy florals and other prints. Fabrics under Liberty are printed in Liberty's Printing Mill in northern Italy where these fabrics have a silk-like touch with a unique print quality and striking color vibrancy.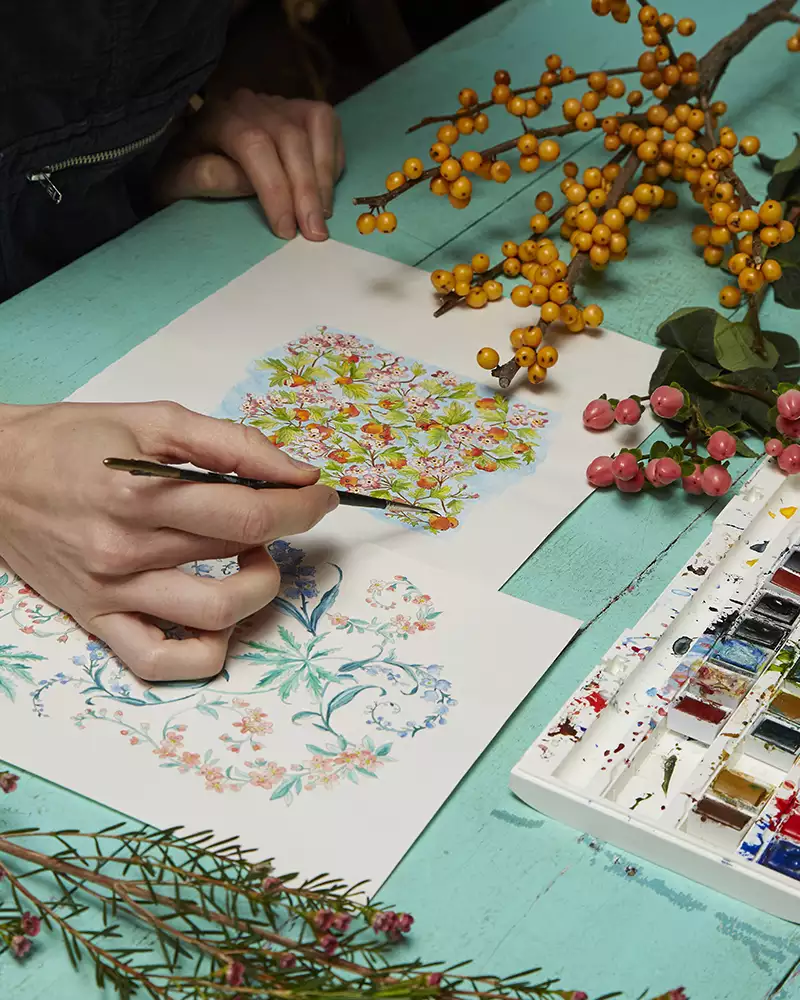 Besides Liberty Tana Lawn, there are also Liberty Arts (for craftmaking and art making), Liberty Poplin, Liberty Silk under Liberty London Fabrics.
So, I hope you learnt something new about Liberty Fabrics today.
If you are interested to see Liberty Fabric designs, you can go to our Facebook Live on 19 November, 2.30 p.m. SG timing which we will feature the Liberty Arts fabric designs. If you missed our FB live session, you can tune back to our past live broadcast on our Facebook page.
Meanwhile, stay safe and happy sewing! ??
Image Credits:
Liberty Design Studio, London by

Liberty London

Liberty Printing Mill, Italy by

Liberty London